Related Products
Flat Rolled
NIckel-Silver Plate
NIckel-Silver Sheet
Extruded/Drawn
Nickel Silver Bar
Nickel Silver Pipe
Nickel Silver Rod
Nickel Silver Wire
Custom Nickel Silver Products
Strip
Nickel-Silver Strip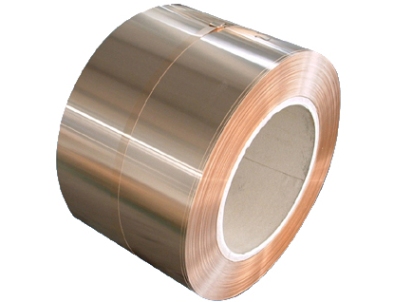 Other common names for nickel-silver alloy are: new silver German silver, paktong, and alpacca (or alpaca). It is both corrosion resistance and has high electrical resistance. Excellent cold forming, good machineability and good welding characteristics.
Global Metals provides a full range of nickel-silver products for almost any application. Our strip, coil,foil, bar, rod, pipe, plate, sheet, tube and other profiles are produced in a wide variety of alloys, including clad composites. They can be produced in standard dimensions or custom made to your requirements. Our nickel-silver products are manufactured incompliance with the main international specifications, and tighter tolerances are available upon request. We offer various platings and coatings, edge conditioning, special surface conditions, profiled strip, and multiple packaging options to meet our customers' requirements. The following is a summary of our production capabilities.
Alloys
ASTM
Trade Name
EN / DIN

C73500

Nickel Silver 735

C75200

Nickel Silver 752

C76200

Nickel Silver 762

C77000

Nickel Silver 770

C79600

Nickel Silver 796 (Leaded)

Other Alloys available upon request
Clad Composites
Thickness
| | | | |
| --- | --- | --- | --- |
| Min. Gauge | 0.006" | 0.15mm | For thinner gauges see Link |
| Max. Gauge | 0.250" | 6.35mm | For thicker gauges see Link |
Width
| | | | |
| --- | --- | --- | --- |
| Min. Width | 0.125" | 3mm | For narrower widths see Link |
| Max. Width | 48.00" | 1,220mm | |
Tolerances
Specifications
Manufactured in compliance with the main international specifications and standards including: ASTM, EN, and DIN. Our brass strip can also be manufactured to meet the requirements of other international standards, including: ASME, SAE, MIL, QQ, ISO, BS, and JIS.
Surface Finishes
Blanking
Cladding
Cleaning
Coating
Cut-to-Length
Cut-to Specifications
Deburring
Edge Conditioning
Electroplating
Forming
Hot dip tinning
Milling
Painting
Plating
Polishing
Precision Slitting
Punching
Shearing
Slitting
Stamping
Traverse Winding
Applications
Fasteners
Jewelry
Marine Fittings
Optical Parts
Plumbing
Pneumatics
Zippers
Packaging
Pancake Coils
Up to 500 PIW (pounds per inch of width)
Horizontal or vertical axis packaging available
Wooden Pallets or Crates
Level Wound Coils
Up to 3,000 lbs.
Gauge range from .007" to .065" 0.18 mm to 1.65 mm
Width range from .200" to 2.35" 5 mm to 60 mm
Multi Coils
A stack of coils joined together to produce a long strip when decoiled on a horizontal decoiler. This allows the operator to process an entire stack of coils in one procedure.

Custom Packaging
Custom packaging, coil weights, inner diameters and outer diameters are available upon request